In my last post I mentioned that we'd be discussing "fat" in the next post. Looks like it didn't work out that way and I honestly feel bad about it. HOWEVER. I'm going to do you one better. How about instead of just talking about fat, we put fitness and nutrition into practice and actually burn some?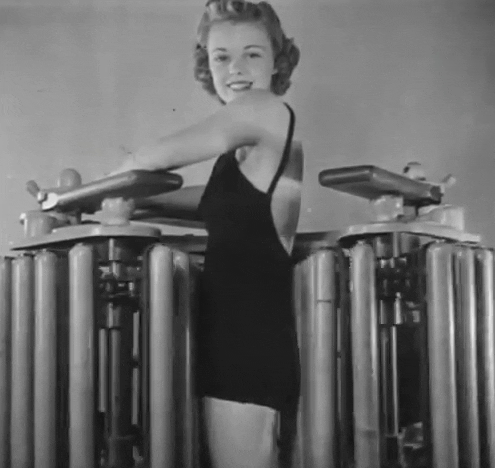 Well, I'm going to burn it and you're going to follow the process. Maybe you'll learn something. Maybe you'll get inspired. Maybe you'll set my townhouse on fire. Who knows. Either way …
---
So my ass is going to be losing 10 pounds and dropping my body fat percentage by 5%.
When I decided to document my process of cutting some weight and body fat, this was the first thing I wrote down. The goal of this series is to document everything I do to reach this goal and share the details on a regular basis until I get there. I really want to show people how I do what I do and prove that you don't have to go on a juice cleanse or rabbit food diet to see results. I may reach some grand conclusion or have actually gotten nowhere. Regardless, I'll be 10 pounds lighter, 5% leaner and well on my way to my next goal.
Any questions?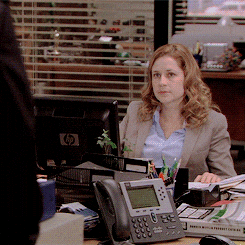 Question 1: What the Hell?
"The Hell" is that I need to regain some control. My full-time job has been a drag lately and I need a pick-me-up. As a result of said drag, I've been stress eating, drinking more diet sodas and caring very little about my caloric intake. Consequently, I've put on a few pounds I wasn't trying to wear and I'm feeling a little sluggish lately. I figured if I'm not good at anything else, I'm good at working out, meal prepping and sharing my processes. Now we're here: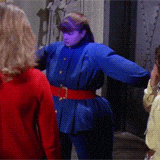 Question 2: Mount Crushmore?
I like to come up with names for the programs I make myself and my clients. So far I've designed JTF's Stronger Things, Jim's Big Time Boxing Hour, Amanda's the Next Kid Dynamite, Nina Becomes a Killer in 2019, Kelsey's Gonna Get Toned AF in 2019, JTF's Cult Leader and Raul's Master Chef Standard.
The original name of this program was JTF's Bind, Torture and Kill, a clear reference to the BTK killer that ran wild from 1974-1991. When I decided to share this program I simultaneously decided to no longer reference a sexual sadist in my workout plan regardless of how intense it made it sound. Instead, I'm now going with Mount Crushmore which appears to be a craft beer of some kind but I heard it from the Maryland stoner rock band Asthma Castle. I think it's a brutal phrase so we're keeping it.
Question 3: How Do We Do It?
Well first of all, I never said we were doing anything but if you want to follow along, you certainly can. Over the next several weeks I'm going to be changing my meal plan, hitting a new weight-lifting routine and making a few other necessary changes to get me to my ultimate goal. I get a lot of questions from clients and potential clients about how the process works and I hope that doing this will help make it a little more clear for some of you.
Question 4: What Can We Expect to See in This Blog?
Weekly you'll see my weigh-in reading, my calorie requirement and macros for the week, a meal-plan outline and my workout plan.
Bi-Weekly you'll see my body fat percentage, Skeletal Muscle Mass reading, Body Fat Mass reading and a more detailed look at my meal plan.
Monthly I'll be sharing my physical measurements for key points of the body to indicate true program success.
Occasionally I'll share other bits of info including how to calculate your caloric needs, how to calculate macros, podcasts I'm listening to to stay motivated, custom workout playlists, progress photos and supplement breakdowns.
Question 5: Can I Download This Stuff?
Good question. The answer is hopefully yes. My goal is to provide a link to downloadable/printable versions of my nutrition plan and workout plan every week and include them with each post.
Question 6: So When Do We Start?
No fooling, the first post for this series will be up on Monday, April 1, 2019. I'll also be documenting everything I'm getting into over on my Instagram account both as posts and as stories so if you don't follow me yet, maybe get on it.
Question 7: If I Want to Follow Along, What Do I Need?
For starters, a scale and an accurate way of measuring body fat. A bathroom scale works just fine for these purposes and body fat can be measured in a variety of ways. I'll be using InBody technology that anyone can have access to at Nutrishop Knoxville.
For meal prepping you'll need access to a kitchen with common items including oven, stove and cookware. Items that are NOT required but I'll be using: charcoal grill, Kitchenaid stand mixer and an Instant Pot. For portion control and meal readiness, I'd suggest a kitchen scale and meal prep containers.
I'll be doing all of my workouts either at TITLE Boxing Club Knoxville, Gracie Barra Knoxville or a local park. What you'll need is a place you can lift weights and a place where you can do 30-60 minutes of cardio. I don't care what it is.
Question 8: Can You Make a Custom Workout / Meal Plan For Me?
Ethically speaking, I can't make custom meal plans as part of my business but I am qualified to speak to you about making better decisions and I can hold your hand while you make your own meal plan. Also: I'll totally make the hell out of a workout plan for you if you sign up as a client. DO IT.
Anyway, get ready to hit the kitchen and the gym, y'all. We're about to cut that fat.