I knew I'd have to make a post like this sooner or later. Didn't realize the Easter holiday was so fast approaching when I started Mount Crushmore so it's as good a time as any to talk about something that's going to happen in your weight-loss / fitness journey:
You're going to have some weeks where the number on the scale just doesn't change.
Hell, you're probably also going to have some weeks where the number does the opposite of what you want it to do! And big family holidays like Easter, Independence Day, Thanksgiving and Christmas can wreak havoc on one's bodyweight.
My bodyweight I have listed below is from Saturday (my weigh-in day) but if we're being completely honest here, this number has gone UP since then because I ate my weight in macaroni and cheese, dinner rolls, honey-baked ham and banana pudding at our Easter celebration on Sunday. It happens.
While we're on the topic of transparency, I'll go ahead and use my progress as an example of another lesson you'll have to learn on your journey: Last Wednesday night, Cara and I ordered a pizza … a large one … and cheese sticks and chicken wings. And while I said I was only going to eat a reasonable amount, we all know that a "reasonable amount" of pizza and pizza accessories is "all of it" so that's what I did. I ate all the pizza.
With that said, I went over on my calorie requirement big-time on Wednesday. So not only did my body likely store a lot of the excess in ways I'm not crazy about but it also held on to a TON of water due to the sodium content in the typical pizza. All that to say: I gained some weight after partaking in that delicious dinner.
Does this mean pizza is bad? Hell no. Eat it. I mean, try to be reasonable about it if you can but I'm NOT a good example to follow when it comes to my favorite kind of pie.
The point I'm hoping to get across is sometimes you go off your plan and often that diversion adversely affects your progress. It's okay to suffer this setback because you're a human, after all, but I want to emphasize the importance of admitting where you strayed and accepting its consequence. I've worked with several people who "just don't get" why they're not losing weight despite following whatever diet they're supposed to be following, but after a deeper dive, it appears they're not as honest about their eating/snacking habits as they claim to be.
Be honest with yourself when it comes to this stuff. There's no reason to hide. Pizza is amazing and I will eat too much of it 100% of the time. And I'm prepared to deal with the aftermath.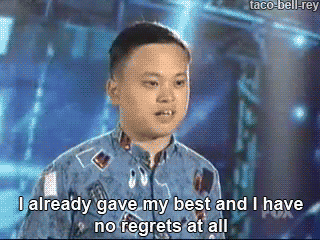 Weekly Weigh-In: 221.4 Pounds (Goal: 210 Pounds; 0.5 Pounds Lost)
This Week's Calorie Requirements and Macros:
I've explained it many times now about how my calorie requirement is changing and will continue to change very little for a while since it is largely based on the gender I've identified as for 34 years, the height I've been since high school, the age I've been since December and the weight that I am that's moving slowly.
For the sake of completion, though:
| | |
| --- | --- |
| Calories: | 3,000 |
| Protein: | 219 grams; 876 calories |
| Fat: | 88 grams; 792 calories |
| Carbs: | 334 grams; 1,336 calories |
This Week's Meal Plan
I will be following this meal plan again this week with no changes. Look for a new meal plan next week!
This Week's Workout Plan
Busy, busy week this week, y'all! Getting in two weightlifting days paired with EIGHT hours of fight!
Monday: 5:45am — Boxing60; 7:30pm Jiu Jitsu — 60 Minutes
Tuesday: 5:30pm Weightlifting — Deadlifts, Squats, Bench Press, Lat Pulls, Biceps Circuit; 6:30pm — Kickboxing45
Wednesday: 5:45am — Boxing60; 7:30pm Jiu Jitsu — 60 Minutes
Thursday:7:30pm Weightlifting — Squats, Deadlifts, Pull-Ups, Push-Ups, Triceps Circuit
Friday: 5:30pm Boxing75
Saturday: 11:00am Boxing60
Sunday: 11:30am MMA60
Anything Else?
Yep.
I've talked about it before about Thanksgiving but I certainly hope that y'all aren't letting your fitness goals ruin holidays with your family. Ham is good, dinner rolls are good, mac and cheese is good, mashed potatoes are good, banana pudding is good.
Family is good.
Pizza is good.
Life is good.
Your program will be there when you get back.
Ever onward, follow heathens.
-JTF