Shew.
At the first of December I announced Who Wants To Be King? — a new program intended to let me get back on track to hitting my fitness goals before the New Year, New Me people hit the scene.
And I hit it HARD …
And then I got sick. Twice. Cool.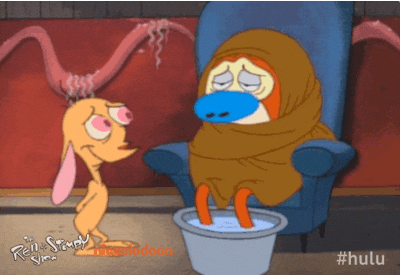 Anyway, we're starting over but the meal plan is better and the workout plan is way more intense! If you want to see all the basic information, reference the above-linked post. Otherwise, here's what it's looking like as we begin:
Weekly Weigh-In: 227 Pounds (Goal: 215 pounds)
Bi-Weekly Measurements:
Body Fat Percentage: 22.5% (goal: 15%)
Skeletal Muscle Mass: 100.8 Pounds
Body Fat Mass: 51.1 Pounds
This Week's Calorie Requirement and Macros:
This time around I have a Basal Metabolic Rate (BMR) of 2,236 calories with an additional 1,230 calories to account for my activity level, making my maintenance calorie requirement 3,466. To cut fat, I'll be cutting 750 calories per day, thus my goal is 2,716 calories per day and I'm calling it 2,700 for simplicity's sake.
At my current weight, I'm aiming for 230 grams of protein, 115 grams of fat and 149 grams of carbs per day.
This Week's Meal Plan:
Meal One — Breakfast
Meal Two — Snack 1

Cottage Cheese + Chunk Light Tuna

Meal Three — Lunch

Asian Chicken Thighs + Roasted Broccoli + Egg "Fried" Cauliflower Rice

Meal Four — Snack 2

Chicken Tenders + Veggie Snake

Meal Five — Post-Workout
Meal Six — Dinner

"Nomster" Burgers with Roasted Sweet Potatoes

Meal Seven — Dessert
This Week's Workout Plan:
Monday: Boxing – 60; Weightlifting — Leg Day; Boxing Workout
Tuesday: Interval Run; Weightlifting — Upper-Body Push Day; Boxing – 45
Wednesday: (rest); MMA – 60
Thursday: Weightlifting — Upper-Pull Day; Interval Run; Boxing – 45
Friday: Boxing – 60; Boxing Workout
Saturday: Winter Weightlifting; Interval Run
Sunday: (rest); MMA – 60
---
NOW … The ship is loaded and the course is set. We have 9 weeks, Viking Army — say hey if you have questions or want to follow along! Follow me on Instagram, the #JTFWhoWantsToBeKing hashtag and like me on Facebook.
Later this week, I'll be detailing the meal plan for weeks 1-2. Keep an eye out for it and let's maybe not get sick this time around?
Ever onward, fellow Heathens.
-JTF