It's bi-weekly weigh-in time and I'm happy to report that I'm still down overall but I've put some of my water weight back on and I'm feeling great — thank the gods!
I was able to (mostly) get through all of last week's workouts with no interruptions save for some of the running, which is a shame because I'm still big-time in the mood to run. I'm in a bit of a bind this week but we'll talk about that a little later …
… for now, the weigh-in:
Weekly Weigh-In: 223.7 Pounds (3.3 Pounds Lost — Goal: 215 pounds, or 12 pounds lost)
With a starting weight of 227, I saw 223.7 and read it as "four pounds lost." When you actually do the math, though, it appears it's just a little more than three. Which is still fine! Three pounds down in two weeks isn't anything to sniff at so I'm happy with my progress so far. The important thing isn't the number on the scale, though — it's that body composition, so let's talk about it.
Bi-Weekly Measurements
Body Fat Percentage: 21.4% (1.1% lost, goal: 15%)
Skeletal Muscle Mass: 100.1 Pounds (0.7 pounds lost)
Body Fat Mass: 47.8 Pounds (3.3 pounds lost)
It appears as though almost all of my weight loss has been actual fat loss, which is the ultimate goal. It's a little upsetting that I've somehow lost almost a pound of muscle mass but I'm also not terribly surprised due to the lack of calories I consumed over the previous two weeks.
This Week's Calorie Requirement and Macros:
| | |
| --- | --- |
| Calories | 2,700 |
| Protein | 230 Grams (920 Calories) |
| Fat | 115 Grams (1,035 Calories) |
| Carbs | 149 Grams (596 Calories) |
This Week's Meal Plan
| | |
| --- | --- |
| Meal 1: Breakfast | 2 Packs Quaker Instant Oatmeal + 1 Protein Shake |
| Meal 2: Snack 1 | 1 Can of Tuna |
| Meal 3: Lunch | Korean Turkey Bibimbap |
| Meal 4: Snack 2 | 1/2 Cup Cottage Cheese |
| Meal 5: Post-Workout | 1 Protein Shake |
| Meal 6: Dinner | "Short-Order-Cook-Style Breakfast" with eggs, bacon, turkey sausage, seared pork chop and toast with butter and jelly |
OMG, y'all, these breakfast platters are out of control. I've found they're a great way to make sure I get enough protein (which hitting 230 is harder than you'd imagine) while also upping my Fat intake, which is a macro I frequently have a hard time hitting. It doesn't hurt that I have enough carbs leftover to allow for two pieces of toast with jelly!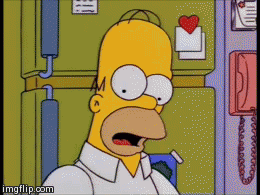 This Week's Workout Plan
I'm going to detail this in the section below but I'm not posting my workout plan this week because I don't know how it's even going to work due to a family issue and some travel that hasn't been fully planned yet.
Anything Else?
My Paps breathed his last breath back in 2017. His dog Jack died on Christmas day 2019. And then, on Saturday January 12, 2020, the gods collected the whole set and brought my sweet Gran to her forever home. Together with her family again, at last. No longer suffering, no longer in pain. No longer lonely.
Due to traveling for funeral arrangements, being with family and overall mourning, my workout schedule will simply be working out when I can this week.
I'm so happy that she's safe and no longer in pain. Though the crushing reality that I'll never be able to call her again just hit while writing this. Expect to see more about her in a devoted post over at my other blog.
You knew I had one, right? I don't update it like I should but it lives over at beardhairinmycoffee.com. Have a look, would ya?
Anyway.
Love you guys. Ever onward and such.
-JTF